Immerse yourself in a culinary dream come true in Peru
Peru's new food scene traces its roots back to the fusion of cultures that came to the country from Spain, West Africa, China, Japan and of course the local Andean influences. On these delightful journeys we blend exquisite cuisine with unrivaled geographic and cultural diversity. Get private access to the culinary temples in Lima, an epicurean dreamscape.Travel and cook with the best local chefs through the colonial cities, the Sacred Valley of the Incas and the magical, mystical Machu Picchu.
You will dine at the most acclaimed restaurant in all of Peru, tour kitchens and sit at chef's tables. Visit local marketplaces and learn about the national spirit called Pisco which pairs perfectly with the local cuisines. Eat freshly caught and prepared ceviche at one of the world's top restaurants. Discover the coffee plantations high in the Andean mountains and learn about growing, harvesting and processing the coffee as you sip on a reviving cup.
Dine at some of the world's finest restaurants
Discover ancient Inca ruins including mystical Machu Picchu
Explore vibrant Quechua markets and villages
Cook Peruvian food with expert chefs
Relish the stunning Andean scenery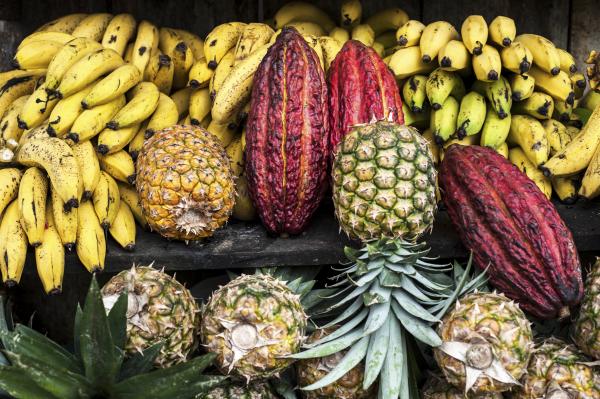 Peru Culinary Tour – Itinerary
DAY 1: Peru Culinary Tour Begins
Arrive in Lima. Check into accommodations. Welcome orientation with guide and optional group dinner. Stay in a boutique hotel.
DAY 2: Experience Lima Culinary Scene
Morning visit to Lima's largest food market, followed by a ceviche class and lunch. Visit a boutique coffee producer and sample traditional desserts. Stay in a boutique hotel.
DAY 3: Explore Downtown Lima & Chinatown
Visit Lima's colonial center and the oldest house in the Americas. Explore Chinatown. Tour of Chifa restaurant kitchen and tasting menu. Afternoon Pisco tasting. Dinner at a top restaurant. Stay in a boutique hotel.
DAY 4: Cusco
Fly to Cusco. Relax or explore the city on your own. Welcome dinner of Novoandina cuisine. Stay in a cozy hotel near Plaza de Armas.
DAY 5: Explore Cusco and Cooking Class
Wander Cusco's colorful San Pedro market. Cusco walking tour. Late afternoon cooking class at a top restaurant. Stay in a cozy hotel near Plaza de Armas.
DAY 6: Village Pachamanca
Stroll through the Sacsayhuaman ruins overlooking Cusco. Enjoy a Pachamanca meal in a small village. Visit Pisac market. Stay in a cozy hotel near Plaza de Armas.
DAY 7: Discover the Sacred Valley of the Incas
Visit Chinchero weaver's village. Discover Inca agricultural ruins of Moray and salt ponds at Maras. Explore ruins at Ollantaytambo. Train to Aguas Calientes. Overnight in Aguas Calientes hotel.
DAY 8: Revel in the Splendor of Machu Picchu
Explore incredible Machu Picchu. Optional climb of Wayna Picchu. Return by train to Ollantaytambo and then drive to Cusco. Optional farewell dinner. Stay in a cozy hotel near Cusco's Plaza de Armas.
Day 9: Tour ends and additional tours are available before you return home.